Watches24: Purchase and sale of used luxury watches
Welcome to my heart project. I offer here unique luxury watches personally selected by me. Your advantage You only have one contact person
Andreas Hildebrand from Munich - your expert for luxury watches
• Purchase: Fair valuation at market price
• Sales: Wide range of luxury watches
• Contact person
Contact
Pre-owned luxury watches: second hand - first choice
Every used watch is thoroughly checked for authenticity and functionality by us in Munich before it is sold.
Why should I buy my watch from watches24.com?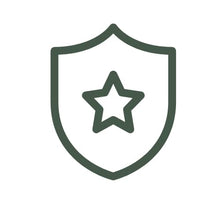 Tested originality
In addition to our expertise, each watch is checked for originality and rate behavior by an independent master watchmaker - four eyes see more than two.
Personal advice
I, Andreas Hildebrand, am YOUR contact - be it selling or buying watches or warranty claims. They are important to me!
Your purchase is secured
We have had our shop checked and certified by Trusted Shops . This means for you: Your purchase enjoys buyer protection!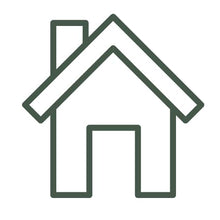 Local retail store
Since 2008 you can reach us personally in the heart of Munich - not far from the Stachus. Our customers appreciate the fixed opening hours. Here you can get an idea of​​our shop and the location.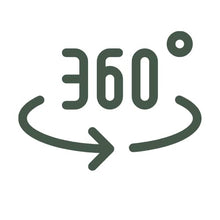 360 degree view
In order to be able to show you the condition of the used watches in detail - we have decided on the all-round view. We do not alter the images using computer programs. We attach great importance to our pictures.
What feedback do we get?
In short: fair, friendly, competent and professional
More than 4,000 satisfied watch owners
Rating Chrono24
A highlight in the watch dealer sector! Conciliatory, perfect communication, prompt delivery. A retailer with soul and a feel for what customers expect. Can only be recommended!
Günther F. has one
Omega purchased on April 22, 2022
Chrono24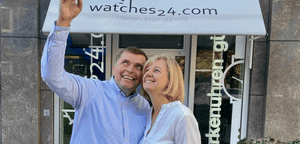 WATCHES24.COM FROM MUNICH: THAT'S WHAT WE STAND FOR
We offer used luxury watches at a very good price/performance ratio. We understand service to mean honest advice that is not just aimed at buying/selling the luxury watch. Here you will learn more about us.
Contact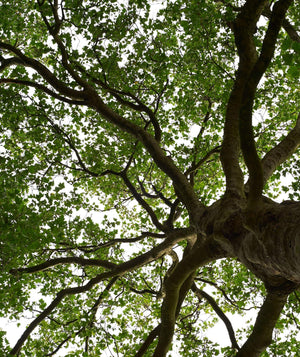 YOUR WATCH - YOUR TREE! This is our and your contribution to a future worth living.
All tree plantings are carried out in cooperation with the Association for the Protection of German Forests in the Bavarian State Association in the Oberammergau Alps.
FOR EVERY WATCH SOLD - A TREE
Even though we support the ecological system with pre-owned watches, we are aware that the transport from us to you has an impact on the environment.
This does not correspond to our entrepreneurial sense of responsibility.
Further information
Our shop in the heart of Munich
YOUR CONTACT Andreas Hildebrand
Owner / Founder
PHONE: +49 89 123 64 70
post@watches24.com - Emails are answered within a maximum of 24 hours - during the day usually within a short time.
Opening times shop
Mon - Friday 12:00 p.m. to 6:00 p.m
Saturday by appointment
Sundays and public holidays closed
Telephone availability
from 9:00 a.m. to 9:00 p.m
Buy used luxury watch from watches24.com
Brand variety
We're not tied to any one brand. This is shown by our wide range of luxury watches.
We do not offer new Rolex stock to encourage price development beyond the list retail price - the same applies to Audemars Piguet Royal Oak and Patek Philippe Nautilus as well as from Patek the Aquanaut.
This happens in the clear knowledge of sacrificing sales and profit. However, this corresponds to our entrepreneurial attitude/CREDO .
We know the history
The advantage for you is that we know the owner of the watch and its history.
For example, we have a Rolex Oyster Date with a very rare dial. This watch belonged to a Hamburg sailor who bought it in Hong Kong in 1982. This watch has been at home on all seas of the world.
Each watch is UNIQUE! Unique as you are.
Originality
Every day we are offered luxury watches. We deal intensively with these watches - if we buy a watch, we spend our money on it. So it is absolutely in our interest to buy a fully original watch in good condition. We are constantly educating ourselves about counterfeit products. You can be sure that you are only purchasing original luxury watches in the watches24.com online shop.
1-year guarantee on your luxury watch
If you buy a used luxury watch, you will receive a 1-year guarantee from us.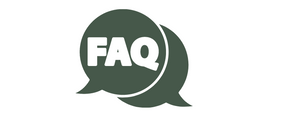 Do you have further questions about the purchase of your used luxury watch?
Our stored FAQs on the purchase / sale of luxury watches will certainly help you.