ROLEX Yachtmaster Steel Platinum 40 mm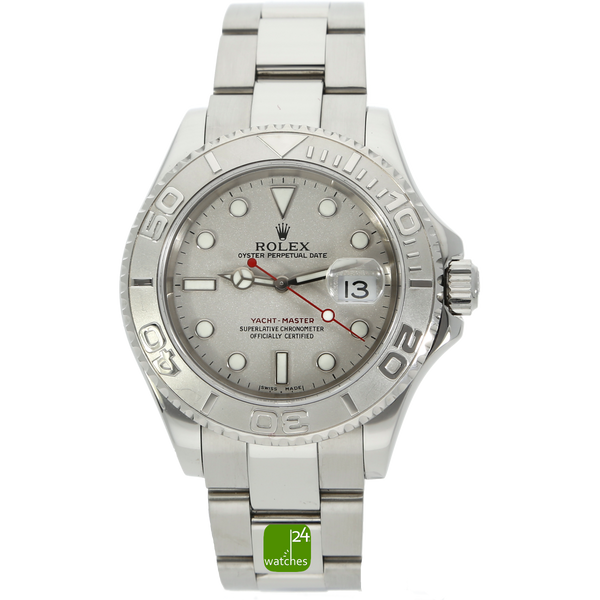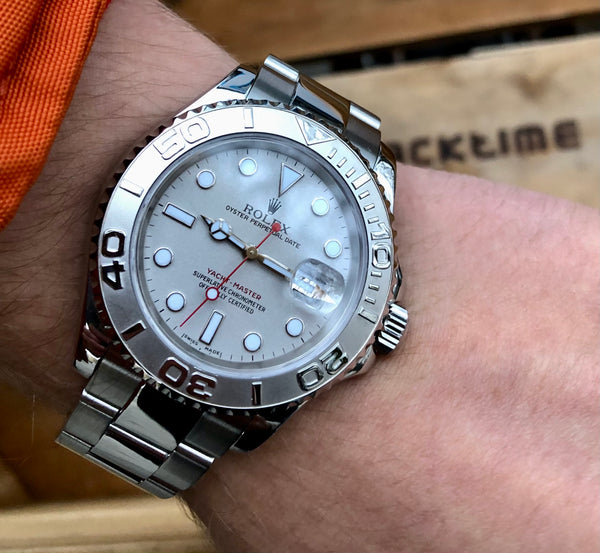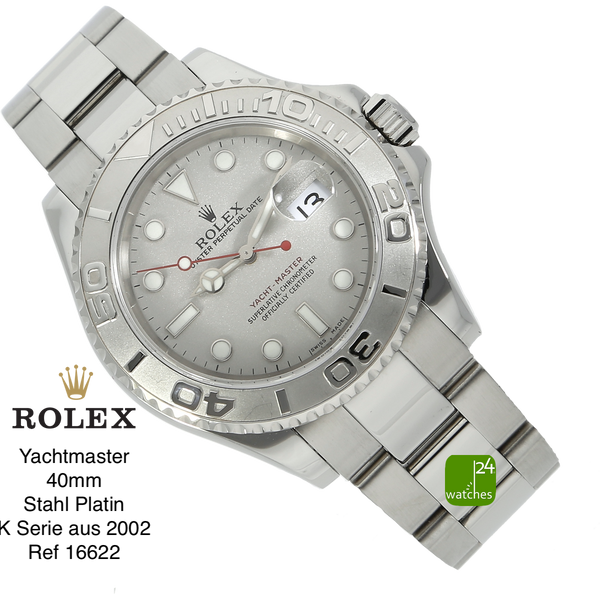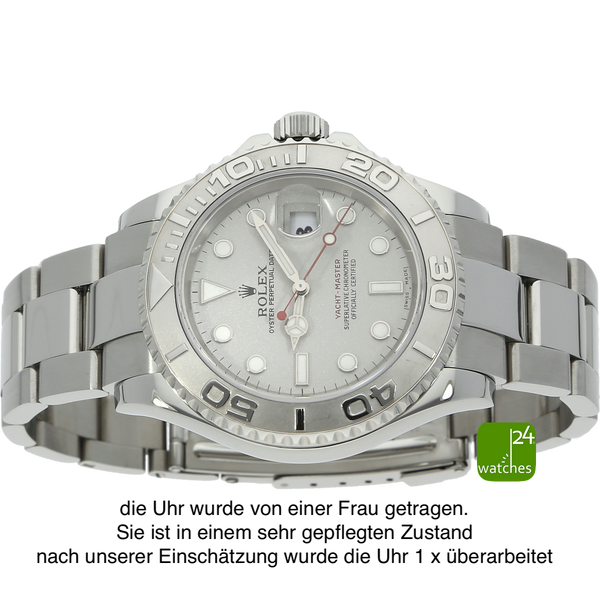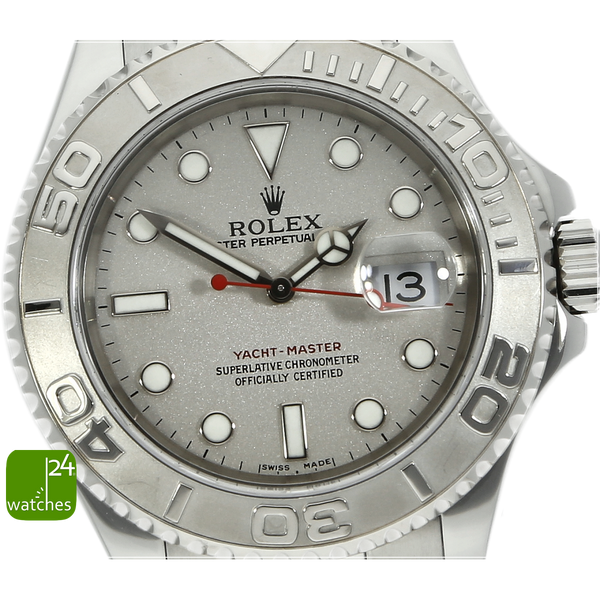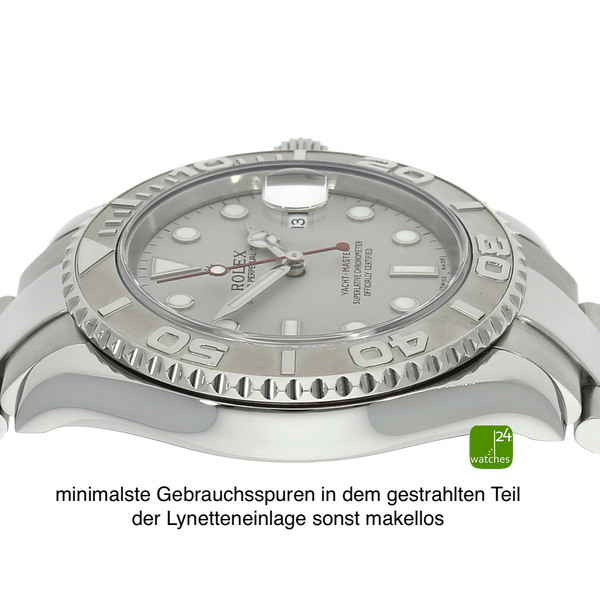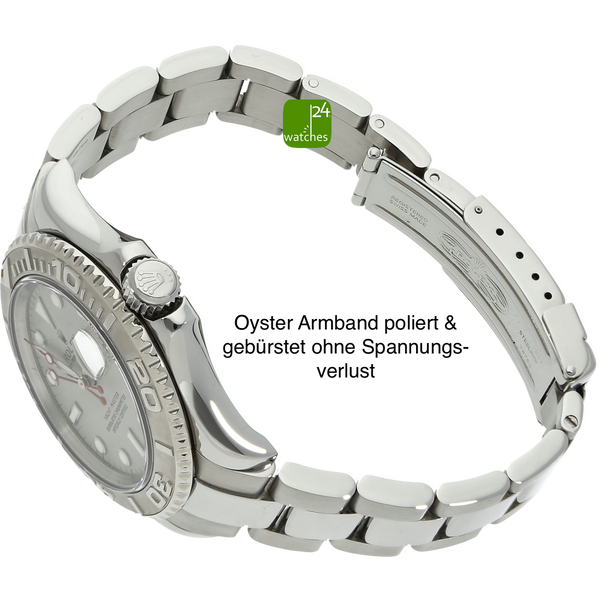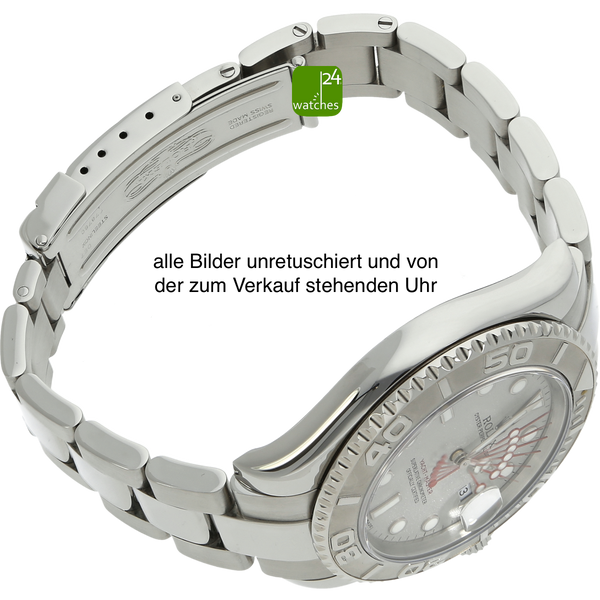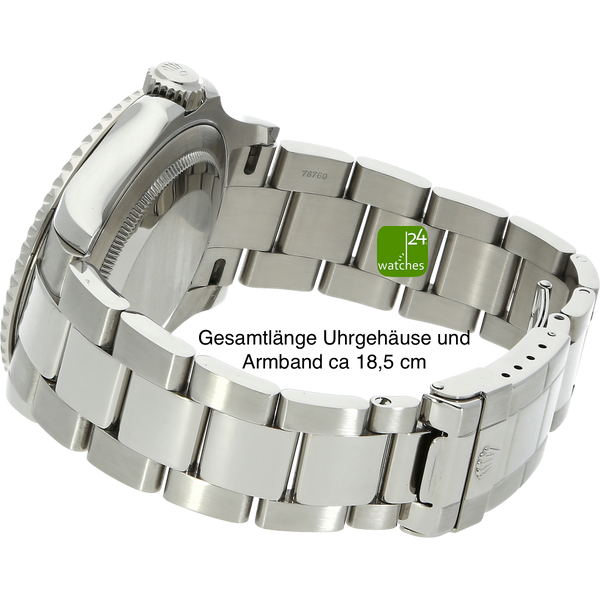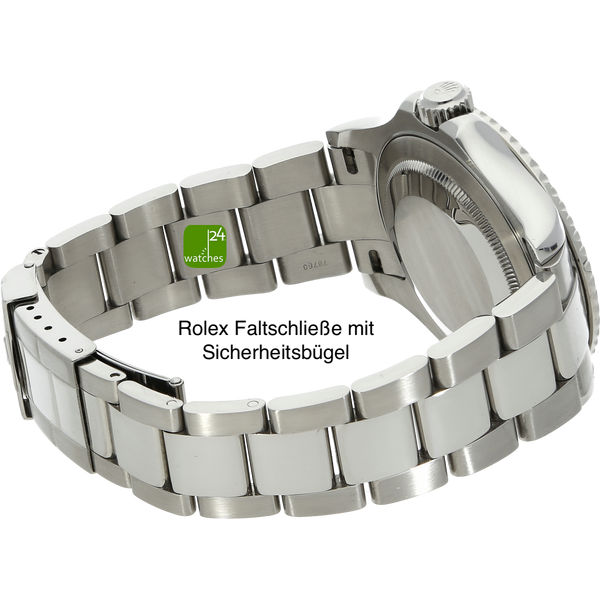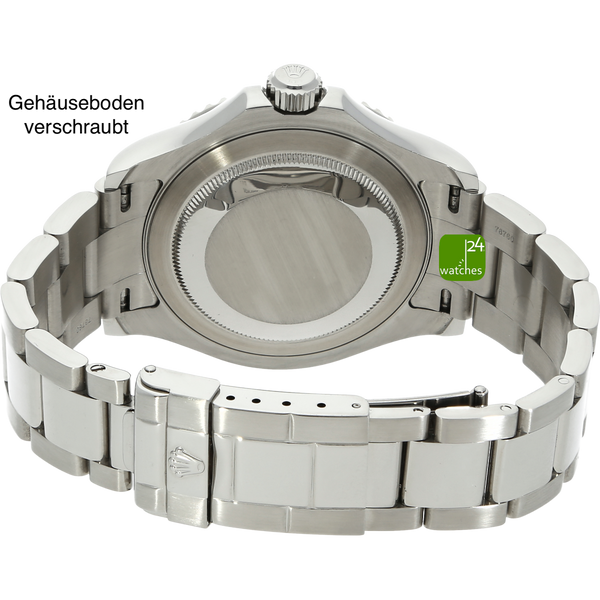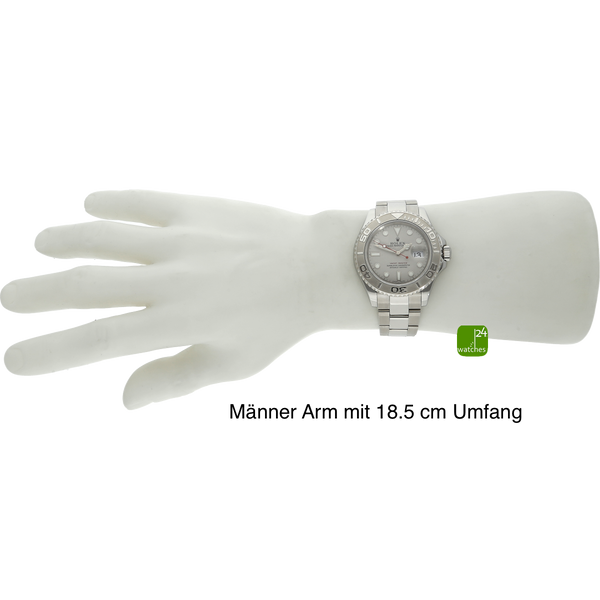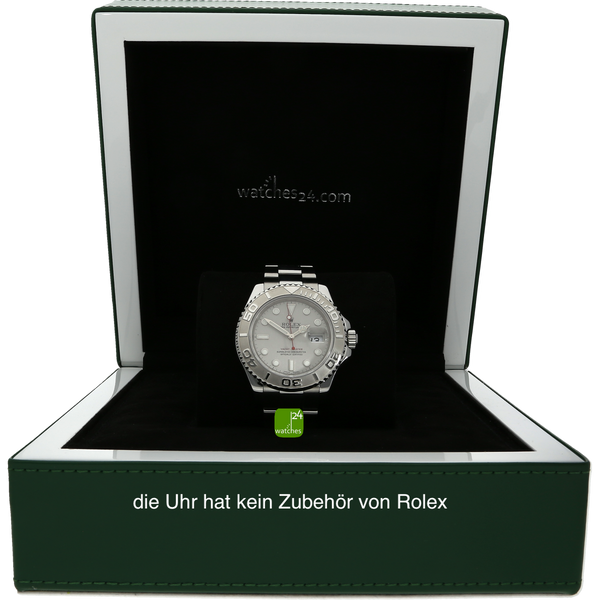 360 Grad Ansicht
Condition
very good condition - in our estimation only revised once - Lynette has never been polished








Product details ROLEX Yachtmaster Steel Platinum 40 mm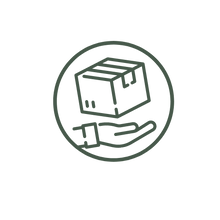 Scope of delivery
the clock
the watches24 wooden box
the watches24 guarantee card
the personalized invoice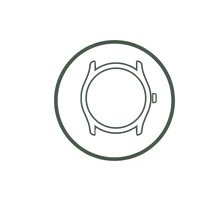 Housing
polished stainless steel
Case diameter without crown 40 mm
with crown 44.5 mm
from lug to lug 46.5 mm
Case height 11.5 mm
Solid screwed case back
Undamaged sapphire glass with date magnifier at 3 o'clock
Lynette with platinum inlay rotating on both sides - blasted and polished with slight signs of wear
original Rolex triplook crown steel
Lug 20 mm
100 m waterproof according to the manufacturer
Total weight 142.7 grams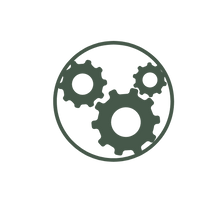 Movement and Function
automatic
Rolex Cal 3135
31 stones
Approximately 50 hours power reserve
28,800 aph
Display of hours, minutes, central seconds
date display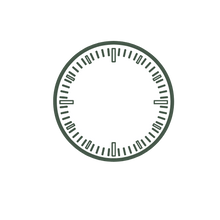 Dial
Platinum - gray - rough
Hour indices applied in white gold, covered with luminous material
Minutes printed in black
digital date at 3 o'clock
White gold Mercedes hands coated with luminous material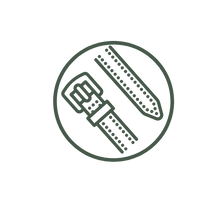 Strap
Rolex Oyster bracelet steel polished & brushed
Rolex box sling with safety bar
Bracelet without loss of tension
Total length 18.5cm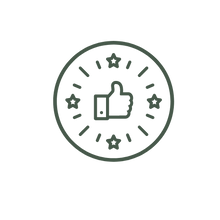 Our Service
The watch was checked for originality and rate behavior by a master watchmaker. You will receive a certificate of authenticity from us that gives you a 12-month warranty from the date of purchase. Shipping or pick-up in store in Munich, Ottostr. 5
Questions & answers about buying a watch
Everything about the seller
How do I see if the online store is trustworthy?
Adjusters for trustworthiness are reviews from customers. Ratings are collected on Google, Ebay, Chrono24 to name a few.
Another plus is if the online store is a Trusted Shops. Trusted Shops costs the shop operator money. You set conditions for the shop. Both during the initial qualification and at regular intervals.
Are checked:
Identity & availability: Can the shop be reached quickly by phone/mail?
Security & data protection: personal data is protected
Withdrawal & return: complete and permissible legal formulations
Products & costs: clear, understandable description and display of delivery costs
Order & transparency: the process is checked with test orders
Service & shopping experience: positive customer experience, ie the shop must be rated at least 3.0 by the customers.
Another important criterion is that the imprint of the shop names a person responsible or the owner who you can also google and who is "real". A landline telephone number and/or a shop are also to be rated positively.
What should I look out for when buying a used watch?
The authenticity of the luxury watch plays a major role. Lay
Original papers and box? This is not the case with older models
always the case, rules like: is the watch dealer
trustworthy? What reviews are there?
What is the condition of the watch? Take a look at the photos or, even better, look at the watch you want on site. Are there slight signs of wear or deep scratches? How is that
Behavior of the watch? - Can the seller answer these questions?
A history of the luxury watch increases the value of the watch.
Compare market prices
- whereby the brand, the model and the material are crucial here.
Find out about the market situation, the price differences
can be significant.
And if you buy your luxury watch from a jeweler/watch dealer you will receive a 1-year guarantee on the watch. If you buy from a private seller you will not receive a guarantee.
Everything around the clock
How do I know if the watch is genuine?
The original papers and the experience of a watch dealer document the authenticity. Andrea's passion for watches has existed for over 35 years. He recognizes quickly
whether the watch is a fake or not.
The fakes are becoming more and more professional, which one does not recognize immediately. A look inside the watch is essential here. We work with experienced master watchmakers who subject each watch to an authenticity check.
If the watch does not have original papers, we will certify its authenticity in the form of a certificate. We will document the reference/serial number in the personalized watches24 invoice.
Are the photos in the online shop of the watch?
Yes, we take new photos of each watch. Invest a lot of time in the photos! The demand on us is to depict the watch in detail. The photos are taken in our photo studio. The images are neither retouched nor revised. We show the watch exactly as it is.
Is the watch waterproof?
Moisture is usually an elemental damage.
When the watch is first delivered, manufacturers of luxury watches specify the depth to which the watch is water-resistant, expressed in bar. Depending on the brand manufacturer, this information can be found on the case back or dial or in the product description.
If your watch has 10 bar, this means: bathing, showering or washing your hands. The watch has been tested for water resistance up to 10 bar, which corresponds to the pressure of an assumed water column of 100 meters.
Over time, the tightness changes due to external influences. An example: the watch heats up in the sun and you jump with it
clock in the water. The temperature difference is not beneficial for the case, it deforms minimally. water gets in!
The water resistance test shows the "current" condition of the watch. It is not a permanent quality. Do you want to go into the water with your watch?
go, a leak test at the watchmaker / jeweler is necessary.
Are you specifically looking for a watch for swimming or diving? Talk to us and we will advise you.
Our guarantee promise includes no moisture damage.
Is the offered price negotiable?
We calculate the prices in terms of the end consumer. The price consists of the purchase price, the overhaul of the watch and the setting in the online shop including the high-quality photos until the sale. You will find that we calculate the prices fairly. We kindly ask you to refrain from inquiring what is the last price. Thank you very much!
Can I choose a different color for the leather strap?
With the first purchase, you will receive your luxury watch with the manufacturer's original leather strap. Leather straps are subject to wear and tear over time
You usually need a new one every 1.5 - 2 years. In the item description, we indicate which bracelet is currently mounted on the watch.
We have a variety of high quality alligator leather straps in stock. A color change is possible! Feel free to contact us.
Is it difficult to adjust the length of a metal bracelet?
No it is not. You will receive a screwdriver set from me with your new watch. Give me a call and we'll make the cut together.
If you don't want to do it yourself, any jeweler or watchmaker will cut it for you. This costs up to 10 euros.

Another alternative is tell me your trading scope and I
adjust the bracelet. The removed strap elements are included with the watch.
Questions & answers about shipping & returns
How is the luxury watch shipped? And how much is shipping?
We will send your watch insured and by express. Shipping in Germany is free of charge for you. We ship "overnight" in Germany. In our delivery times, we give 3-5 working days - always depending on the form of payment.
We have had good experiences with our delivery services "UPS/Fedex/Parcel Broker". We have been working with the shipping companies for over 15 years.
You will receive a tracking number from us via e-mail, which will show you where your watch is.
We refuse to work with DHL, Hermes or DPD, as these watches do not insure. More information at watches24.com/delivery times .
What are the delivery times?
We deliver quickly if the interaction "payment - shipping" works. In our shop we speak of a delivery of 3-5 working days throughout Germany and 5-7 working days for other countries.
More information watches24.com/delivery-times-shipping
Can I return the watch I bought online?
Watches that you bought from us in the shop enjoy a 14-day right of return. Provided that you handle the watch with care - i.e. the watch has no signs of wear or the bracelet is sweaty/damaged.
You can find out how to revoke this at the following link watches24.com/widerruf .
One last request: do not send the watch back to us freight collect!
What happens with my data?
We take your personal data seriously and comply with the applicable data protection law. Detailed information can be found under the following link watches24.com/datenschutz .
We would like to pick out two points in advance:
1. If you use the contact form on our website, your consent is required in advance. Once the request has been completed, we will delete your data.
2. If you buy or sell a watch, we need your data to fulfill our contractual obligations. These are: correspondence with you, shipping the goods, processing, payment, invoicing or also for processing any warranty claims.
Your satisfaction comes first
Our mission is to ensure that you feel completely comfortable and in good hands with your new timepiece. We understand that purchasing a quality watch is more than just a transaction - it is an experience that requires trust.
Our commitment to your satisfaction
At watches24 we place particular emphasis on exceeding your expectations. Each of our watches tells a story. Our personal approach begins with the purchase of the watch.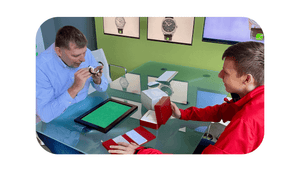 Buying watches with a personal touch
We purchase our luxury watches exclusively from private individuals. Every watch has a previous owner whose history we know and appreciate. We even share the previous owner's first name with you in our product descriptions because we believe in the importance of a personal connection to each watch. A small, fine selection for connoisseurs.
We don't buy watches from fellow dealers because we don't know anything about the previous owner and the origin cannot be clearly traced.
12 month warranty & guarantee card for your peace of mind
Your satisfaction is our top priority. We therefore offer a 12-month warranty on every watch. We guarantee you perfect functionality and stand behind every product you purchase from us.
When you purchase you will receive the watches24 guarantee card, which officially confirms the authenticity of your watch with the reference number and serial number.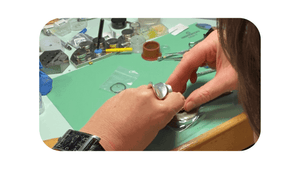 Quality assurance through independent expertise
Every used luxury watch goes through a thorough inspection process before we offer it for sale. Our independent watchmaker checks the authenticity, the rate behavior and, in the case of diving watches, the tightness. Independence ensures absolute objectivity in their work. A detailed test report documents the measures carried out, such as an overhaul of the plant. A timekeeper test report confirms that it functions perfectly.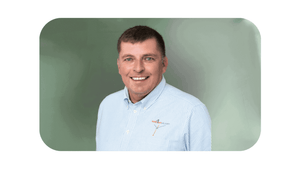 Advice & Transparency
You and your questions are important to me. For this reason, I attach great importance to accessibility - this is precisely where we stand out. We have already answered the most frequently asked questions directly here.
Directly to our FAQ's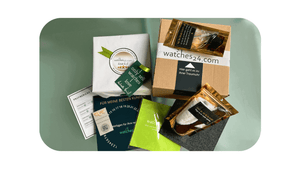 Order online & shipping
We understand that purchasing an expensive luxury watch requires careful consideration. That's why we offer you the option to reserve your watch for 24 hours.
Your satisfaction should begin with the ordering process. As soon as we have received your payment, we will initiate secure shipping via valuables transport via UPS. Over the last 15 years we have safely delivered to over 5,000 customers without a watch being lost. Of course, we insure your watch comprehensively.
Your trust is our motivation.
More than 5,000 satisfied watch owners
Rating Chrono24
A highlight in the watch dealer sector! Conciliatory, perfect communication, prompt delivery. A retailer with soul and a feel for what customers expect. Can only be recommended!
Günther F. has one
Omega purchased on April 22, 2022
Chrono24
What feedback do we get?
In short: fair, friendly, competent and professional
Why should I buy my watch from watches24.com?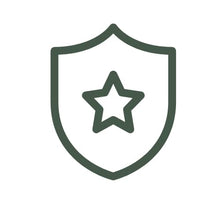 Tested originality
In addition to our expertise, each watch is checked for originality and rate behavior by an independent master watchmaker - four eyes see more than two.
Personal advice
I, Andreas Hildebrand, am YOUR contact - be it selling or buying watches or warranty claims. They are important to me!
Your purchase is secured!
We have had our shop checked and certified by Trusted Shops . This means for you: Your purchase enjoys buyer protection!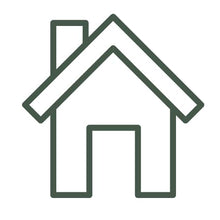 Local retail store
Since 2008 you can reach us personally in the heart of Munich - not far from the Stachus. Our customers appreciate the fixed opening hours. Here you can get an idea of​​our shop and the location.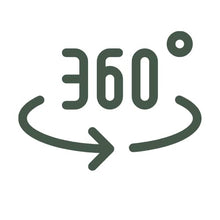 360 degree view
In order to be able to show you the condition of the used watches in detail - we have decided on the all-round view. We do not alter the images using computer programs. We attach great importance to our pictures.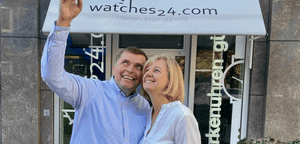 WATCHES24.COM FROM MUNICH: THAT'S WHAT WE STAND FOR
We offer used luxury watches at a very good price/performance ratio. We understand service to mean honest advice that is not just aimed at buying/selling the luxury watch. Here you will learn more about us.
Contact
Age verification
By clicking enter you are verifying that you are old enough to consume alcohol.