The trigger
My name is Andreas Hildebrand and I developed my passion for watches in 1988. The first really noteworthy watch was a Chronoswiss , which devoured my monthly income during my apprenticeship - but it had to be! It was a gold skeleton watch - which was my faithful companion for years.
Little by little more watches were added: one for sports, one from the year I was born and of course a watch with a complication. I attended the first watch auctions and depending on the budget the collection grew.
With my years of passion for collecting, I have developed an enormous amount of specialist knowledge about watch technology, the manufacturers, their philosophy, sales channels and a network of many dealers. My watch collection consists mainly of sporty steel watches, modern classics or those that have the potential to become one.

The implementation
In 2008 the time came to turn my hobby into a profession. I founded the company watches24.com . Since watches are sensitive goods, my customers became interested in seeing them live on site. That's why I opened my first showroom in Munich in 2011 in Lehel. Since April 2018 I have a bigger one store in the Ottostr. 5, at Karlsplatz Stachus - right in the heart of Munich - with optimal transport connections.
Stagnation means regression
My other interest is photography - knowledge that can be used perfectly for product photography. Shooting professional photos takes a lot of practice and professional equipment - today I can proudly say that the photos meet my quality standards.
Standing still is a step backwards - I am constantly developing for you on this point. Another
The wish was to be able to see the clocks from all sides – also online. I found a provider on the market who implemented this according to my wishes and ideas. My unique selling point: All watches can be viewed from a 360 degree view. My programmer has successfully implemented this for me - both on Ebay auctions and on my website.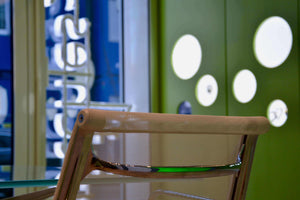 The design
I also love to deal with the subject of design - I can be inspired by furniture from the Bauhaus or modern furniture designs.
I gave a lot of thought to the design of my shop because I didn't want a shop with a "dignified style" but a shop design that suits me as a person.
You can take a look at my shop here: Tour of the shop.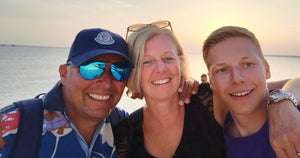 The family
In addition to my work, my family is very important to me. I met my wife - Petra - more than 30 years ago and we got married in New York in the millennium year. My son Tim was born in March 2004. I am very pleased that Petra is always actively supporting me in the shop. Petra has many years of experience in marketing. My son Tim is doing an apprenticeship with a Munich cloud provider and I hope that he will later be able to use his experience in my company. The three of us live in the heart of Munich.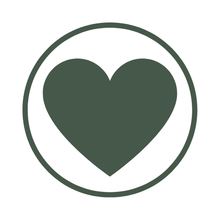 I sell watches - I love!
It is important to me that I only sell watches that appeal to me personally.
recommendation
A successful business is based on recommendations and longevity. Your satisfaction is my top priority!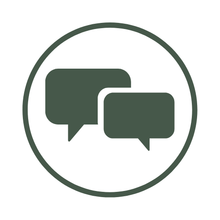 Feedback
Talking to you is important to me, as are your feedback and suggestions.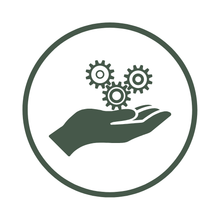 Service
By service I understand honest advice that is not only aimed at buying/selling the watch.