The most expensive Rolex Yacht-Master
Would you pay that much money for a Rolex Yacht-Master?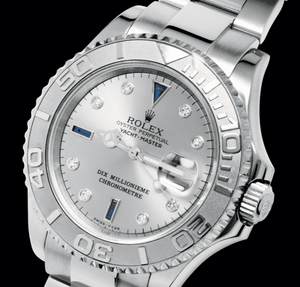 This Rolex Yacht-Master cost 2.4 million euros
It was auctioned in Monaco on the weekend of April 22-23, 2023.It belonged to the bon vivant and former CEO Patrick Heiniger. This watch was a prototype in platinum. More in the video 🎥
More information here in the video
Do you want to be informed around the watch?
Then become part of our unique CLUB: discover a new world of watches and enjoy exclusive benefits such as
• personal CLUB NEWS with trends around the clock
• exclusive watch offers that you can only buy as a CLUB member in advance
• 147-piece watchmaker's tool set, genuine leather watch rolls tested by us or watch cleaner when buying a watch.