FAQs for buying your luxury watch
Everything about the seller
How do I see if the online shop is trustworthy?
Adjusters for trustworthiness are reviews from customers. Ratings are collected from Google, Ebay, Chrono24.
Another plus is if the online shop is a Trusted Shop. Trusted Shops costs the shop operator money and imposes conditions on the shop - both during initial qualification - and at regular intervals.
Are checked:
Identity & Accessibility
Security & Privacy
Revocation & Return
Products & Costs
Order & Transparency
Service & shopping experience means a positive customer experience - ie the shop must be rated at least 3.0 by the customers.
Another important criterion is that a responsible person/owner is named in the imprint of the shop, which you can also google. A landline phone number and/or a shop are also to be rated positively.
Everything about shipping & returns
How is the luxury watch shipped? And how much is shipping?
We will send your watch insured and by express. Shipping in Germany is free of charge for you. We ship "overnight" in Germany. In our delivery times, we give 3-5 working days - always depending on the form of payment.
We have had good experiences with our delivery services "UPS/Fedex/Parcel Broker". We have been working with the shipping companies for over 15 years.
You will receive a tracking number from us via e-mail, which will show you where your watch is.
We refuse to work with DHL, Hermes or DPD, as these watches do not insure. More information at watches24.com/delivery times .
What are the delivery times?
We deliver quickly if the interaction "Payment -> Shipping" works. In our shop we speak of a delivery of 3-5 working days throughout Germany and 5-7 working days for other countries.
More information watches24.com/delivery-times-shipping
Can I return the watch I bought online?
Watches that you bought from us in the shop enjoy a 14-day right of return. Provided that you handle the watch with care - i.e. the watch has no signs of wear or the bracelet is sweaty/damaged.
You can find out how to revoke this at the following link watches24.com/widerruf .
One last request: do not send the watch back to us freight collect!
The Patek Philippe classics
Patek Philippe Gondolo
Patek Philippe presented the Gondolo collection in 1993, relatively young compared to the long-standing Calatrava line, which has existed since 1932. Nevertheless, the Gondolo has a historical connection that dates back to the 19th century, named after the collaboration with the South American watch dealer Gondolo & Labouriau from 1872.

The Gondolo collection perfectly embodies the Art Deco style that emerged in the late 1920s, with rectangular or cushion-shaped cases made of precious materials such as gold or platinum. The dials vary between classic and elegant with Breguet numerals and minimalist indices. The watches are often worn with crocodile or cowhide straps.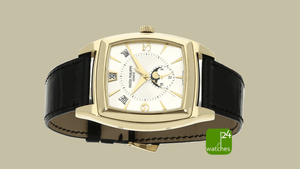 The inner qualities match the outer promises, with in-house calibers, including models with an 8-day power reserve and complex functions such as moon phase and annual calendar, with typical Patek Philippe precision.
Patek Philippe Calatrava
Patek Philippe is known for classic suit watch models such as the Calatrava and the extraordinary Nautilus. The Calatrava Reference 96 was introduced in the 1930s and is considered one of the essential dress watches in the Bauhaus style. It was created for economic reasons and soon became very popular.
Patek Philippe, the Geneva manufacturer, presents subtle and elegant suit watch models that go perfectly with evening wear and embody understatement. With a variety of complications, almost all wishes can be fulfilled.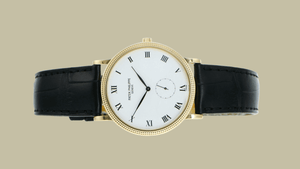 Patek Philippe
The Patek Philippe Nautilus is an iconic and prestigious wristwatch whose name is inspired by Jules Verne. Its history began in 1976 with the introduction of the first Nautilus Ref. 3700/01A at the Baselworld watch fair. Although it wasn't immediately successful at first, it developed into a masterpiece.

Gérald Genta, who had previously designed the Royal Oak for Audemars Piguet, presented a similar concept for Patek Philippe. Despite initial skepticism from then-company president Philippe Stern, the Nautilus was ultimately born as a "luxury steel sports watch."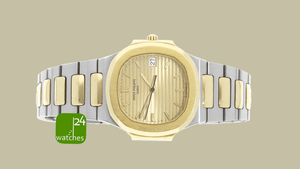 The Nautilus was aimed at younger, sporty and travel-loving customers and was a success despite its high price. Their advertising slogan was: "They work as well with a wet suit as they do with a dinner suit." This milestone in watch history is now a sought-after collector's item.
Patek Philippe Ellipse
The name "Patek Philippe" Ellipse D'Or, translated as "golden ellipse", represents a timeless masterpiece with over 50 years of history. As one of the oldest models alongside the Calatrava, it is considered a cult classic.

The Patek Philippe Ellipse D'Or, with its bold elliptical case, was a symbol of style and class in the 1970s and 1980s and was popular with savvy jet-setters. The collection offered a variety of variations, including dial colors, hour numbers, markings and strap options, including special women's versions.
The Patek Philippe Ellipse D'Or remains a timeless symbol of watchmaking and style, its history steeped in elegance and precision.
Patek Philippe twenty4
In 1999, Patek Philippe proudly presented the Twenty 4 collection - their first watch line designed exclusively for women. This watch was designed as a stylish companion for modern, active women who live their everyday lives with elegance. The Twenty 4 has established itself as a timeless symbol of elegance and can be worn at any time of the day or night and on any occasion.

The new, contemporary dial in an elegant olive tone is characterized by the applied numbers 12 and 6 as well as the curved baton hands, which ensure excellent readability. The rectangular case with rounded corners, inspired by Art Deco, is accented by an impressive row of 18 diamonds on either side of the dial.
Inside this exceptional watch are the mechanical components of Patek Philippe's E15 quartz caliber, crafted and refined with the same unsurpassed quality and care as all of the manufacturer's other movements. The Twenty 4 perfectly embodies the combination of contemporary design and first-class craftsmanship that has made Patek Philippe an icon of luxury watchmaking.
Patek Philippe's advertising statement hits the nail on the head
All Patek Philippe watches have one thing in common - they retain their value excellently.
"Un Patek Philippe ne vous appartient jamais seul. Vous l'apréciez toute une vie, mais vous le conservez pour la prochaine generation"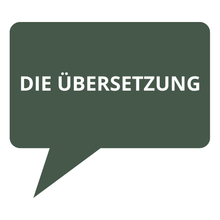 "A Patek Philippe is never yours alone. You enjoy it for a lifetime, but actually you keep it for the next generation."
THE MOST EXCLUSIVE WATCH BRAND - since 1839
The timepieces of the watch manufacturer Patek Philippe from Geneva are among the best and most expensive in the world. And it still is: At the beginning of 2021, Patek made headlines with the information that they will be discontinuing their Nautilus reference 5711. The result is that the used market, especially for this model, is exploding and demand is still high. On the one hand they make the most beautiful watches in the world and on the other hand value must be preserved - rarity is a key to this (according to Patek President Stern).
In 1839 the watch manufactory was founded by two Polish immigrants - a businessman and nobleman and a watchmaker. They separated after six years and Patek met the talented watchmaker Jean-Adrien Philippe in 1844 at the Paris World Exhibition. This was the starting signal for the watch manufacturer Patek Philippe.
Notable stages: In 1902 they applied for a patent for a double chronograph . Other inventions can be attributed to Patek Philippe:
In 1925 the world's first wristwatch with a perpetual calendar appeared
In 1927 the first wrist chronograph was produced
During the global economic crisis in 1932, a financially strong investor is sought. The Stern family , which has already worked closely with Patek Philippe in the field of dials, takes over the majority of the shares. Since then, Patek Philippe has been owned by the Stern family - now in the 4th generation. Thierry Stern is currently the President.
Do you have questions? I am here for you!
Ottostr. 5 - near Stachus
80333 Munich
YOUR CONTACT ANDREAS HILDEBRAND
📞 +49 89 123 64 70
post@watches24.com - Emails are answered within a maximum of 24 hours - during the day usually within a short time.
Opening times shop
Mon - Fri, 12:00 p.m. to 6:00 p.m
Sat, by appointment
Sundays and public holidays closed
Telephone availability
from 09:00 to 21:00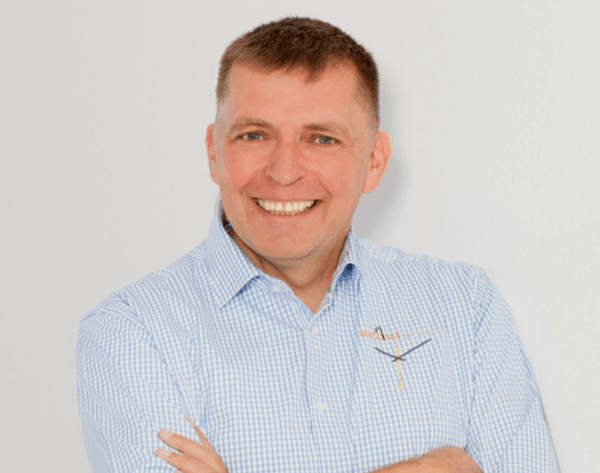 Why should I buy my watch from watches24.com?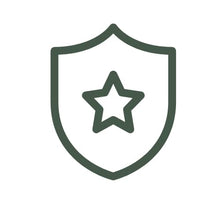 Tested originality
In addition to our expertise, each watch is checked for originality and rate behavior by an independent master watchmaker - four eyes see more than two.
Personal advice
I, Andreas Hildebrand, am YOUR contact - be it selling or buying watches or warranty claims. They are important to me!
Your purchase is secured
We have had our shop checked and certified by Trusted Shops . This means for you: Your purchase enjoys buyer protection!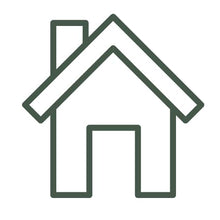 Local retail store
Since 2008 you can reach us personally in the heart of Munich - not far from the Stachus. Our customers appreciate the fixed opening hours. Here you can get an idea of​​our shop and the location.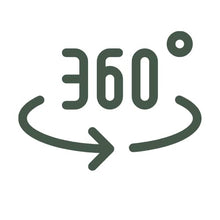 360 degree view
In order to be able to show you the condition of the used watches in detail - we have decided on the all-round view. We do not alter the images using computer programs. We attach great importance to our pictures.
What feedback do we get?
In short: fair, friendly, competent and professional