Cartier - a luxury watch brand with a pioneering spirit
In 1847 Louis-François Cartier took over the jewelry workshop in Paris. The watch segment was expanded with the son Louis-François-Alfred (1898) . He was a gifted designer and an outspoken esthete.
This is reflected in Cartier's iconic watch models.
The creative space of Paris became too small for Cartier - in 1902 he opened a branch in London , followed by St. Petersburg (1908) and New York on Fith Avenue (1909).
In the 1970s, the company went through a crisis and is no longer family-owned.
Robert Hocq and Alain Dominique Perrin (1974) take over Cartier and rejuvenate the brand.
Today , Cartier is one of the largest brand companies in the world, part of the Richemont Group .
The classic watches from Cartier
Cartier Santos
In 1906 , Cartier created the legendary Santos . It was named after his friend Santos-Dumont, the aviation pioneer . He wanted a watch with which he could tell the time and not have to pull a pocket watch out of his coat during his daring maneuvers in the air. The Cartier Santos is the first pilot's watch.
THE PIONEER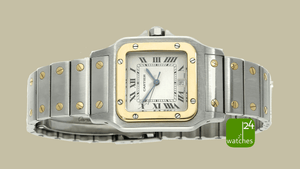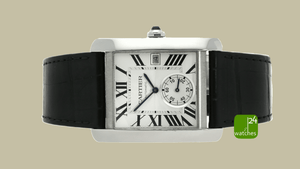 Cartier Tank
The Tank came onto the market in 1917 - the classic with a square case/dial. The namesake for the tank was the British tanks from the 1st World War - the tanks. The tank is characterized by simple, clear shapes and is based on the Art Deco style.
THE STYLE ICON
Cartier Pasha
In 1932, Cartier made the first waterproof watch for the Sultan of Marrakesh. He approached Cartier with the desire to have a watch he could go swimming with. Hence the Pasha's feature, a screw-off metal cap with a rubber seal that protects the crown. And so that it doesn't get lost, it has been secured with a shackle and a chain.
In 2020 the CARTIER PASHA was relaunched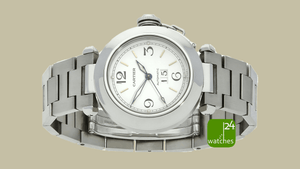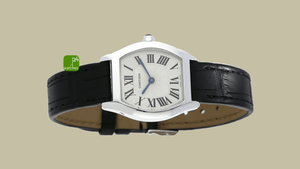 Cartier Tortue
In 1912, Cartier introduced the Tortue . The shape is revolutionary for Cartier - especially at the time when most watches were round. She resembles a turtle , hence the name Tortue . The first movements came from Jaeger-LeCoultre, with whom they had been working since 1907.
The Tortue is an elegant, classic wristwatch.
THE TIMELESS
Cartier Drive
It is one of Cartier's newer developments - launched in 2016. A watch in the shape of a pillow and is often referred to as the dress watch. A slightly curved sapphire crystal and a guilloche dial with Roman numerals and blued hands.
A dress watch for men
FAQs for buying your luxury watch
Everything about the seller
How do I see if the online shop is trustworthy?
Adjusters for trustworthiness are reviews from customers. Ratings are collected from Google, Ebay, Chrono24.
Another plus is if the online shop is a Trusted Shop. Trusted Shops costs the shop operator money and imposes conditions on the shop - both during initial qualification - and at regular intervals.
Are checked:
Identity & Accessibility
Security & Privacy
Revocation & Return
Products & Costs
Order & Transparency
Service & shopping experience means a positive customer experience - ie the shop must be rated at least 3.0 by the customers.
Another important criterion is that a responsible person/owner is named in the imprint of the shop, which you can also google. A landline phone number and/or a shop are also to be rated positively.
Everything about shipping & returns
How is the luxury watch shipped? And how much is shipping?
We will send your watch insured and by express. Shipping in Germany is free of charge for you. We ship "overnight" in Germany. In our delivery times, we give 3-5 working days - always depending on the form of payment.
We have had good experiences with our delivery services "UPS/Fedex/Parcel Broker". We have been working with the shipping companies for over 15 years.
You will receive a tracking number from us via e-mail, which will show you where your watch is.
We refuse to work with DHL, Hermes or DPD, as these watches do not insure. More information at watches24.com/delivery times .
What are the delivery times?
We deliver quickly if the interaction "Payment -> Shipping" works. In our shop we speak of a delivery of 3-5 working days throughout Germany and 5-7 working days for other countries.
More information watches24.com/delivery-times-shipping
Can I return the watch I bought online?
Watches that you bought from us in the shop enjoy a 14-day right of return. Provided that you handle the watch with care - i.e. the watch has no signs of wear or the bracelet is sweaty/damaged.
You can find out how to revoke this at the following link watches24.com/widerruf .
One last request: do not send the watch back to us freight collect!
Do you have questions? I am here for you!
Ottostr. 5 - near Stachus
80333 Munich
YOUR CONTACT ANDREAS HILDEBRAND
📞 +49 89 123 64 70
post@watches24.com - Emails are answered within a maximum of 24 hours - during the day usually within a short time.
Opening times shop
Mon - Fri, 12:00 p.m. to 6:00 p.m
Sat, by appointment
Sundays and public holidays closed
Telephone availability
from 09:00 to 21:00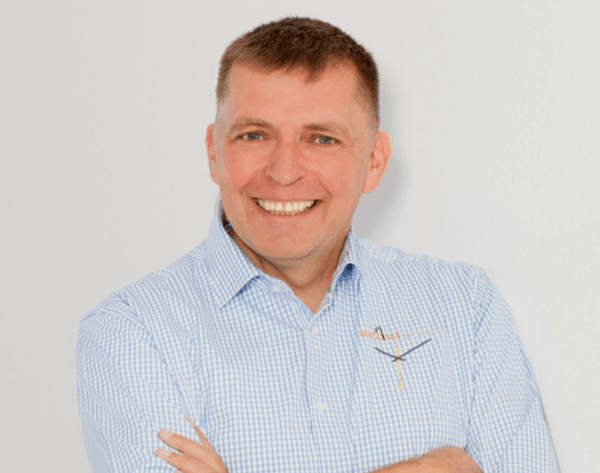 Why should I buy my watch from watches24.com?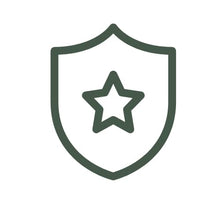 Tested originality
In addition to our expertise, each watch is checked for originality and rate behavior by an independent master watchmaker - four eyes see more than two.
Personal advice
I, Andreas Hildebrand, am YOUR contact - be it selling or buying watches or warranty claims. They are important to me!
Your purchase is secured
We have had our shop checked and certified by Trusted Shops . This means for you: Your purchase enjoys buyer protection!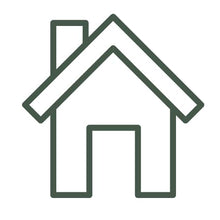 Local retail store
Since 2008 you can reach us personally in the heart of Munich - not far from the Stachus. Our customers appreciate the fixed opening hours. Here you can get an idea of​​ our shop and the location.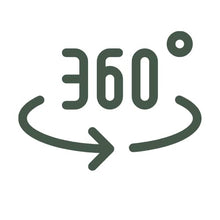 360 degree view
In order to be able to show you the condition of the used watches in detail - we have decided on the all-round view. We do not alter the images using computer programs. We attach great importance to our pictures.
What feedback do we get?
In short: fair, friendly, competent and professional